Claudia Chaufan
Associate ProfessorMD, PhD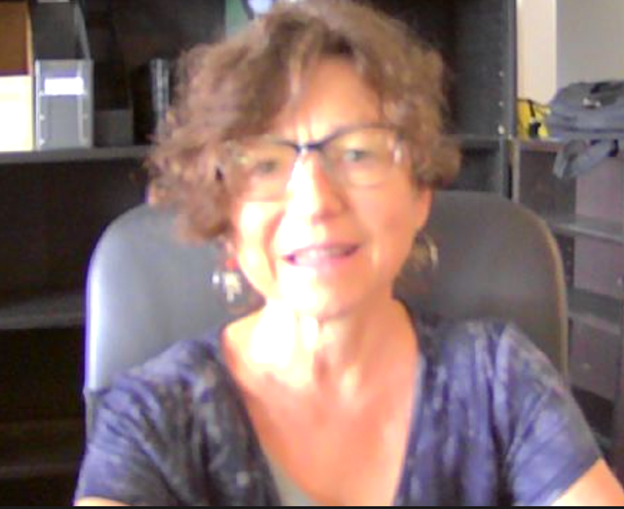 Locations / Contact Info:
418 Health, Nursing & Environmental Studies - HNESKeele Campus
Email address(es):
Faculty & School/Dept.
Faculty of Health - School of Health Policy & Management
Degrees
MD - 1985
National University of Buenos Aires
Argentina
PhD - 2006
University of California Santa Cruz
USA
Biography
My research includes the sociopolitical and economic factors and forces that shape health and other inequities in basic human needs at local, national and global levels, as well as the politics of governance, international comparisons of health systems, the politics of health policy, the role of the medicalization of social problems in the reproduction of the social order, and the sociology of genomics. My former career in medicine has often led me to use diabetes and obesity as case studies to illuminate the power dynamics underlying these factors and forces.
Since 2009, my research has included selected areas in the Middle East (Palestine), Asia (Taiwan), and Latin America (Argentina, Cuba, Venezuela). I have drawn from global political economy, critical development, and anti-colonial theories to understand how the power dynamics underlying economic (IMF, World Bank), military (NATO) and political/policy (UN/WHO) institutions shape health and other inequalities, particularly as it pertains to the history of, and current developments in, social movements in Latin America. Other interests include the sociology, philosophy and history of science, power/discourse, and the scholarship of teaching and learning.
I teach or have taught courses in the sociology of health, in the political economy of global health policy, in comparative health policy and systems, in the sociology of science, in the sociology of power, and in sociological theory. One of the greatest pleasures of academic work has been the bonds I have developed with my students such that I can hardly imagine my research as separate from my teaching. Both activities constitute what I think of as my scholarship, and jointly challenge me to clarify my ideas, seek better ways to communicate them, and sharpen my ability to articulate the power of the sociological lens that has so deeply transformed my intellectual, professional, civic, and personal lives.
Selected Publications
2018. Claudia Chaufan, C. "A "genetic predisposition" for diabetes or for speaking Spanish? A critical analysis of the Sigma Initiative in Genomic Medicine for the Americas." Kalfou: A Journal of Comparative and Relational Ethnic Studies.
2017. P. Ford-Jones and C. Chaufan (2017). "A critical analysis of debates around mental health calls in the prehospital setting." INQUIRY: The Journal of Health Care Organization, Provision, and Financing.
2017. C. Chaufan, Mi-kung Hong and A. Fernandez. ""Lost in translation": How clinicians make sense of structural barriers to diabetes care among US Latinos with limited English proficiency." Research in the Sociology of Health Care.
2016. Claudia Chaufan. "What Can US Single-Payer Supporters Learn From the Swiss Rejection of Single Payer?" International Journal of Health Services 46(2): 331-345.2015.
2015. Claudia Chaufan, Catherine Chesla, Hegla Fielding and Alicia Fernandez, "It's not the doctor – it's me": How self-blame obscures language and other structural barriers to diabetes care among low-income Latinos with limited English proficiency. Research in the Sociology of Health Care Vol. 33, p.p.187-208
2014. Claudia Chaufan, Jarmin Yeh, Leslie Ross and Patrick Fox, You cannot bike or walk yourself out of poverty: Active school transport, child obesity, and blind spots in the public health literature. Critical Public Health, DOI: 10.1080/09581596.2014.920078
2014. Claudia Chaufan and Yi-Chang Li, Can information technology improve health care equity in the United States? Lessons from Taiwan. Research in the Sociology of Health Care, Vol. 32, 19-33.
2013. Claudia Chaufan and Jay Joseph, The "missing heritability" of common disorders: Should health researchers care? International Journal of Health Services, 43 (2): 281–303
2013. Claudia Chaufan, Sophia Constantino & Meagan Davis, "You must not confuse poverty with laziness": A case study on the power of discourse to reproduce diabetes inequalities. International Journal of Health Services, 43 (1): 143-166
2012. Claudia Chaufan, Brooke Hollister, Jennifer Nazareno & Patrick Fox, Medical ideology as a double-edged sword: The politics of cure and care in the making of Alzheimer's disease. Social Science & Medicine. Vol. 74 (5):788-95.
2011. Claudia Chaufan & Khaleel Isa, Heal thyself: Dealing with trauma work–Gaza 2008/2009. Health: An Interdisciplinary Journal for the Social Study of Health, Illness and Medicine. Vol. 15 (1):22-37.
2009. Claudia Chaufan and Rose Weitz, The elephant in the room: The invisibility of poverty in research on type 2 diabetes. Humanity and Society, 33 (February/May): 74-98.
2007. Claudia Chaufan, How much can a large population study on genes, environments, their interactions and common diseases contribute to the health of the American people? Social Science & Medicine. Oct; 65(8):1730-41.
Affiliations
University of California San Francisco
Affiliated faculty
Service/Community Activities
Physicians for a National Health Program
Former past president of California chapter. Current active member of the National organization and the San Francisco chapter.
Awards
Science Communication Fellow, Campomar Institute, ARGENTINA - 1986
Allen Van Son Diabetes Education Award, USA - 2000
Medical Education Research - MEDICC, CUBA - 2012
US Fulbright Scholar @ York University, CANADA - 2015
US Fulbright Specialist @ Birzeit University, PALESTINE - 2018
Supervision
Currently available to supervise graduate students: Yes
Currently taking on work-study students, Graduate Assistants or Volunteers: Yes
Available to supervise undergraduate thesis projects: Yes
Current Research
Dr. Chaufan is involved in continuing research including the following areas: 1) Political economy of health / global health; 2) Medicalization and social control; 3) Global / Comparative health care and systems; 4) Critical genomic studies (i.e., critical inquiry into genomic science); 5) Active and collaborative pedagogies.
Research Projects
Assessing Active Learning Techniques in the Health / Global Health Policy Undergraduate Classroom
This project assesses student experience and learning with cooperative, active learning approaches, including but not limited to, jigsaw and flipped classrooms. Participants include students from one 2000 level and one 4000 level course in the fields of health/global health policy. The jigsaw classroom was developed as a way to increase learner engagement, minimize passive activities (e.g., lecture), promote individual and collective accountability for learning, and foster cooperation rather than competition among learners. Similarly, the flipped classroom was developed to literally "flip" usually more passive activities, such as listening, watching it, or taking quizzes, to the home environment, whereas class time is devoted to clarification of course content, problem-solving, and collective reflection. Using a mixed-methods approach to assess course-related student production, i.e., data that does require that students yield additional information over and above that already required for the course, this study will evaluate whether and how these and similar pedagogical techniques increase the joy of learning and help better meet learning outcomes.
Role: Principal Investigator
Amount funded: $3,000
Year Funded: 2017
Duration: 1
Funded by: York University
Other funding: None
The invisibility of militarism as a social determinant of health in Canada: The case of the global refugee crisis
Role: Principal Investigator
Amount funded: $3,000
Year Funded: 2018
Duration: 1
Funded by: York University
Curriculum Vitae (C.V. file):