Michaela Hynie
Associate Professor
Associate Director, York Institute Health Res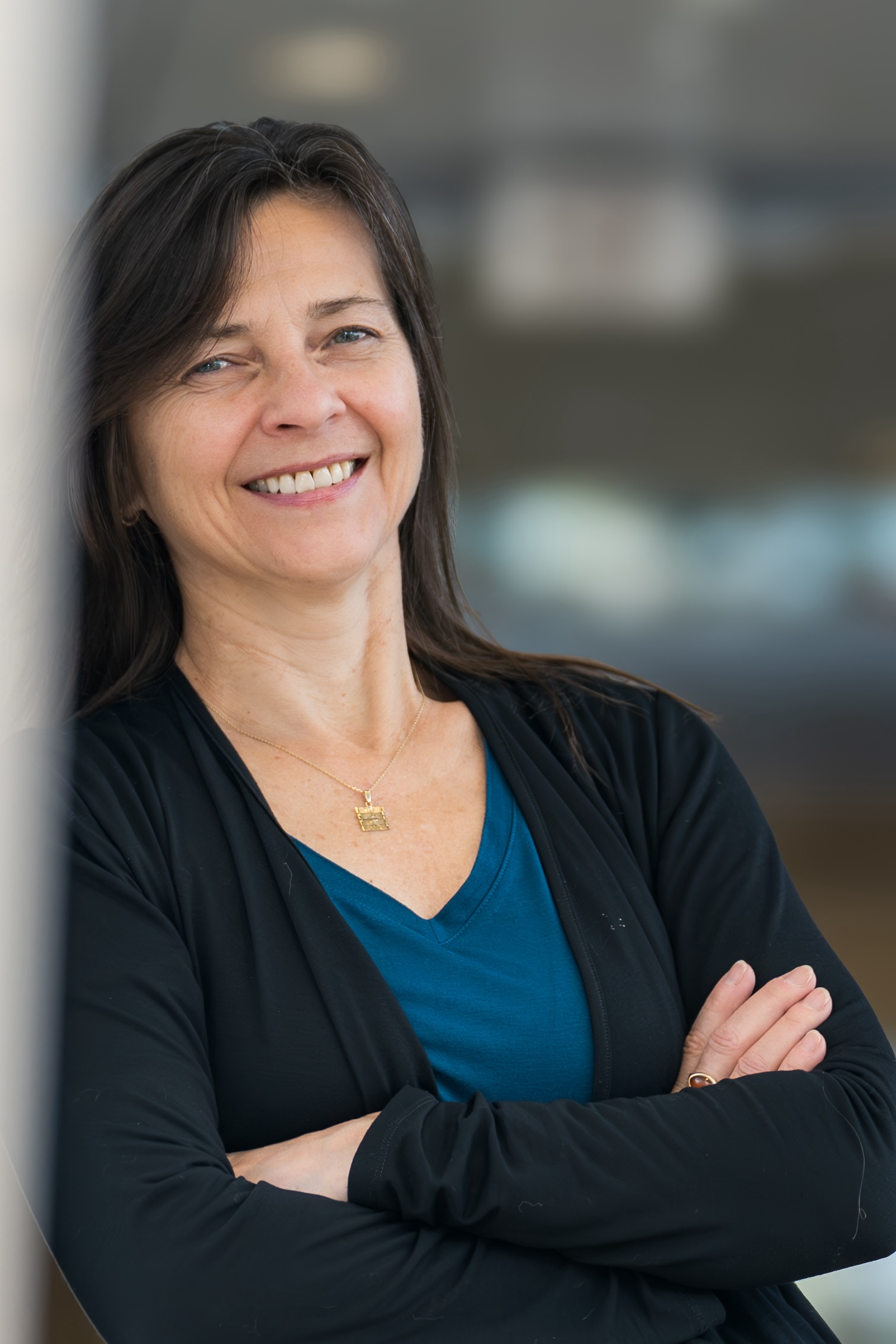 Locations / Contact Info:
5021D TELKeele CampusPhone: 416 736 2100 Ext. 22996
Email address(es):
Faculty & School/Dept.
Faculty of Health - Department of Psychology
Degrees
Ph.D. - 1996
McGill University
Montreal, Canada
Selected Publications
Ali, H., Dumbuya, B., Hynie, M., Idahosa, P., Keil, R.,& Perkins, P. (2016). The social and political dimensions of the Ebola response: Global inequality, climate change, and infectious disease. In W. Leal Filho, U.M. Azeiteiro, & F. Alves, Eds. Climate change and health: Improving resilience and reducing risks (pp. 151-169). Switzerland: Springer International Publishing.
Hynie, M., Korn, A., & Tao, D. (2016). Social context and social integration for Government Assisted Refugees in Ontario, Canada (pp. 183-227). In M. Poteet & S. Nourpanah (Eds.), After the flight: The dynamics of refugee settlement and integration. Newcastle-upon-Tyne, UK: Cambridge Scholars.
Hynie, M., Ardern, C. I., & Robertson, A. (2016). Emergency room visits by uninsured child and adult residents in Ontario, Canada: What diagnoses, severity and visit disposition reveal about the impact of being uninsured. Journal of Immigrant and Minority Health. 9 pp. DOI: 10.1007/s10903-016-0351-0
Ng, A. & Hynie, M. (2016). Naïve dialecticism and indecisiveness: Mediating mechanism and downstream consequences. Journal of Cross-Cultural Psychology (47) 263-276 DOI: 10.1177/0022022115613861
Yusa, A., Hynie, M., & Mitchell, S. (2016). Utilization of internal evaluation results by community mental health organizations: Credibility in different forms. Evaluation and Program Planning, 54, 11-18
Guruge, S., Shakya, Y., & Hynie, M. (2015) Refugee youth and migration: Using arts-informed research to understand changes in roles and responsibilities. Forum: Qualitative Social Research, 16(3), 36 pp.
Singh, M., Hynie, M., Rivera, T., Macisaac, L., Gladman, A., & Cheng, A. (2015). An evaluation study of the implementation of stroke best practice guidelines using a Knowledge Transfer Team approach. Canadian Journal of Neuroscience Nursing, 37(1), 24-33
Bohr, Y. & Hynie, M. (with L. Armour). (2015). Focusing on resilience in Canadian immigrant mother's mental
health. In Khanlou N. & Pilkington B. (Editors). Women's mental health: Resistance and resilience in community and society (pp 233-245). Advances in Mental Health and Addiction (Series Editor: Masood Zangeneh). New York: Springer.
Hynie, M., Umubyeyi, B., Gasanganwa, M.C., Bohr, Y., McGrath, S. & Umuziga, P. (with B. Mukarusanga) (2015). Community resilience and community interventions for post-natal depression: Reflecting on maternal mental health in Rwanda. In Khanlou N. & Pilkington B. (Editors). Women's mental health: Resistance and resilience in community and society. (pp 343-356). Advances in Mental Health and Addiction (Series Editor: Masood Zangeneh). New York: Springer.
Hynie, M., McGrath, S., Young, J. E., E., & Banerjee, P. (2014). Negotiations of engaged scholarship and equity through a global network of refugee scholars. Scholarly and Research Communication Journal, 5(3), 18 pages. Article ID 0301164.
Korn, A., Coric, K., & Hynie, M. (2014). Working with vulnerable populations: best practices, innovation and impact. Canadian Diversity. 11(1, Spring), 106-109.
McGrath, S., King, R. & Hynie, M. (2014). Social services and transnationality. Transnational Social Review – Special Issue: Social Services and Transnationality (4(2-3), 117-119.
Ng, A. & Hynie, M. (2014). Cultural differences in indecisiveness: The role of naïve dialecticism. Individual and Personality Differences, 70, 45-50.
Salahi, R., Hynie, M., & Flicker, S. (2014) Factors associated with access to sexual health services among immigrant teens in Toronto. Journal of Immigrant and Minority Health, (16)4, 638-645.
Shakya, Y. B., Guruge, S., Hynie, M., Htoo, S., Akbari, A., Jandu, B., Spasevksi, M., Berhane, N., & Forster, J. (2014). Newcomer refugee youth as 'resettlement champions' for their families: Vulnerability, resilience and empowerment. In L. Simich & L. Andermann (Eds.), Refuge and resilience: Promoting resilience and mental health among resettled refugees and forced migrants (pp. 131 -154). New York, USA: Springer.
Uskul, A. & Hynie, M. (2013). The role of self-aspects in emotions elicited by threats to physical health. Psychology & Health. DOI: 10.1080/08870446.2013.843683
Hynie, M., Shakya, Y., & Guruge, S. (2012). Intergenerational relationships through the eyes of Afghan, Karen and Sudanese refugee youth in Canada: Role reversal or resettlement champions? Journal of Canadian Ethnic Studies, 44 (3), 11-28.
Ng, A., Hynie, M., & MacDonald, T. (2012). Culture moderates the exhibition and pliability of ambivalent attitudes. Journal of Cross-Cultural Psychology, 43, 1313-1324. doi: 10.1177/0022022111429718
Jibeen, T. & Hynie, M. (2012). Perceptions of authonomy and life satisfaction in Pakistani married immigrant women in Toronto, Canada. Sex Roles, 67(1), 1-16. doi: 10.1007/s11199-012-0130-x
Casale, M., Rogan, M., Hynie, M., Flicker,S., Nixon, S., & Rubincam, C. (2011). 'Gendered' perceptions of HIV risk in a high HIV-prevalence setting and implications for prevention programming. African Journal of AIDS Research, 10 (S1), 301-310. doi: 10.2989/16085906.2011.637728
Crooks, V.A., Hynie, M., Killian, K., Giesbrecht M., & Castleden H. (2011) Female newcomers' adjustment to life in Toronto, Canada: Sources of mental stress and their implications for delivering primary mental health care. GeoJournal, 76(2), 139-149. doi 10.1007/s10708-009-9287-4
Hynie, M., Crooks, V. A., & Barragan, J. (2011). Rebuilding informal social support networks: Strategies and challenges for Canadian newcomer women. Canadian Journal of Nursing Research, 43(4), 26-46. Publication date: 2011-12-01
Hynie, M., Johnny, M., Jensen, K., Phipps, D., & Wedlock, J. (2011). Student learning from community engagement graduate internships. Education and Training, 53(1), 45-56. doi 10.1108/00400911111102351
Lai, Y. & Hynie, M. (2011). A tale of two standards: An examination of young adults' endorsement of gendered and ageist sexual double standards. Sex Roles, 64(5-6), 360-371. doi10.1007/s11199-010-9896-x
Lai, Y. & Hynie, M. (2010). Community engagement and well-being of immigrants: The role of knowledge. Canadian Issues, summer/ete 2010, 93-97.
Shakya, Y., Guruge, S., Hynie, M., Akbari, A., Malik, M., & Htoo, S., Khogali, S. A. M., Murtaza, R., & Alley, S. (2010). Aspirations for higher education among newcomer refugee youth in Toronto: Expectations, challenges, and strategies. Refuge, 27, 65-78.
Su, C. & Hynie, M. (2010). Effects of life stress, social support and cultural norms on parenting styles among Mainland Chinese, European-Canadian and Chinese-Immigrant mothers. Journal of Cross-Cultural Psychology, 1-19.:doi: 10.1177/0022022110381124
Rogan, M., Hynie, M., Casale, M., Jobson, G., Flicker, S., Nixon, S. & Dawad, S. (2010). What about peer norms? Evidence on gender, violence and HIV risk from a poor urban community in KwaZulu-Natal, South Africa. African Journal of AIDS Research, 9(4), 355-366.
Other Research Outputs
Some project outcomes include:
Conference report on Seeking Solutions Symposium; Access to Health Care for the Uninsured: Linking Ethics, Research Evidence and Policy-Practice Change, February 2012, Toronto, Canada
Fact sheets on the medically uninsured in Toronto
The Road to Psychology-Community Partnerships: Collaborating on Social Issues for Social Change (20 minute documentary about community-based research and partnerships):


Voces des Esperanza (a Spanish mental health guide for Latin American women in Toronto)
Affiliations
Canadian Association for Refugee and Forced Migration Studies
President
Canadian Psychological Association--International and Cross-Cultural Psychology Division
Treasurer
International Association for the Study of Forced Migration
Member
Service/Community Activities
Centre for Refugee Studies
Member, Executive Committee
Network on Uninsured Clients
Member, Research Sub-Committee
York Institute for Health Research
Acting Director
York University Community Engagement Centre
Co-Chair, Research and Knowledge Exchange Committee
Awards
Parents' University Wide Teaching Award - 2003
Canadian Evaluation Society, Evaluation Excellence Award - 2012
Supervision
Currently available to supervise graduate students: Yes
Currently taking on work-study students, Graduate Assistants or Volunteers: Yes
Available to supervise undergraduate thesis projects: No
Current Research
Dr. Hynie is generally interested in how to use research as a means for social change, both directly, through the process of research itself, and indirectly, by generating research findings that can be used for activism. The content of her research falls into three broad categories. The first is culture, immigration and health inequities. This includes culturally appropriate health and mental health care, health care access, and using community based research methods in diverse immigrant communities. The second is how basic interpersonal or social psychological processes are affected by culture. This includes looking at how stress and social support differ by culture, and the effects of culture on the experience and expression of social emotions (i.e., shame and guilt). The third is the nature of the relationship between different kinds of social connections (interpersonal relationships, social networks, community belonging) and resilience in different cultural and national contexts, and interventions that can strengthen these relationships at the community level.

As part of her interest in partnering with communities and activisits on using research for social change, Dr. Hynie founded the Program Evaluation Unit in the York Institute for Health Research, a unit that supports not for profit organizations in conducting program evaluations. http://www.yorku.ca/yihr/Publications/YIHRResearch/index.html
Research Projects
A community-based mental health intervention for maternal mental health in Rwanda
Developing and testing a social support intervention for all new mothers in communities in Rwanda and increasing awareness of maternal mental health in the medical and public sector
Role: Principal Investigator
Amount funded: $269,653
Year Funded: 2013
Duration: 3
Funded by: Other...
Other funding: Grand Challenges Canada
Accessibility and costs of healthcare for refugee claimants following changes to the Interim Federal Health Programs
Documenting the impact of changes to Interim Federal Health Insurance on health outcomes and health care access for refugee claimants in Ontario and Quebec
Role: CoInvestigator
Amount funded: $766,175
Year Funded: 2013
Duration: 3.5
Funded by: Canadian Institutes of Health Research
Building Bridges across Social and Computational Sciences: Using Big Data to Inform Humanitarian Policy and Interventions
An international project exploring the use of computational modeling to predict the movement of refugees in Iraq. The goal is to develop a tool that can be used by humanitarian agencies to provide effective and timely emergency response in conflict situations
Role: Collaborator
Amount funded: $200,000
Year Funded: 2015
Duration: 2
Funded by: Social Sciences and Humanities Research Council
Ethical guidelines for research with Syrian refugees
Role: CoInvestigator
Amount funded: $19361
Year Funded: 2016
Duration: 1
Funded by: Social Sciences and Humanities Research Council
Exploring the mental health and service needs of Syrian refugees within their first two years in Canada
Role: CoInvestigator
Amount funded: $25000
Year Funded: 2016
Duration: 1
Funded by: Social Sciences and Humanities Research Council
Fabrication Lab-in-a-Kit (FLiK): DIY Assistive Technology for Children with Disabilities in Kenya
Role: CoInvestigator
Amount funded: $74,540
Year Funded: 2016
Duration: 2
Funded by: Social Sciences and Humanities Research Council
Living with Climate Change: Mapping Experience and Adaptation in the Global South and North
Developing shared tools and shared knowledge of how communities adapt to environmental change in South Asia and Canada
Role: Principal Investigator
Amount funded: $200,000
Year Funded: 2013
Duration: 2
Funded by: Social Sciences and Humanities Research Council
Migration and resilience in urban Canada: discovering strengths and building capacity.
Role: CoInvestigator
Amount funded: $2,496, 912
Year Funded: 2016
Duration: 5
Funded by: Social Sciences and Humanities Research Council
Mobilizing New Meanings of Disability and Difference: Using Arts-Based Approaches to Advance Health Care Inclusion for Women with Disabilities
Using arts-based methods to increase access to health care for women living with disability or difference
Role: CoInvestigator
Amount funded: $371, 202
Year Funded: 2011
Duration: 4
Funded by: Canadian Institutes of Health Research
Refugee integration and long term health outcomes in Canada
Resettled refugees have poorer health than host populations. Studies show that social integration affects wellness but we do not have much research examining how the experiences of settlement and integration contribute to the long-term health of refugees. This pan-Canadian study will compare how GAR and PSR resettlement programs support long-term social integration pathways for refugees and the impact of these pathways on physical and mental health.
Role: Principal Investigator
Amount funded: $1353165
Year Funded: 2016
Duration: 5
Funded by: Social Sciences and Humanities Research Council
Synthesizing indigenous and international social work theory and practice in Rwanda
Developing methods of merging local Rwandan helping practices with international pedagogy in social work
Role: CoInvestigator
Amount funded: $200,000
Year Funded: 2013
Duration: 3
Funded by: Social Sciences and Humanities Research Council